TaxCalc Blog
News and events from TaxCalc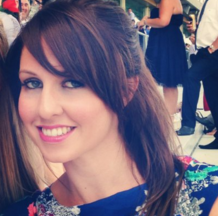 First TaxCalc SmartPractice Seminar goes down a storm!
Friday 24th June 2016 saw the first TaxCalc SmartPractice Seminar take place at The Aviator Hotel, Farnborough.
The feedback from the seminar has been outstanding with over 90% confirming they would attend again in 2017 and over 85% would recommend the SmartPractice to other practitioners.
The doors opened at 9am and and we welcomed in over 90 practice customers eager for the day ahead.
Simon Guest our Chief Operating Officer and also our fantastic MC opened the day welcoming all and introducing each speaker.
We kicked off with Steve Checkley, Director at TaxCalc on HMRC Making Tax Digital followed by our Senior Sales Consultant Jamie Royston-Smith who gave a brilliant training session on the TaxCalc ClientHub. After the first refreshment break we welcomed Steve back on stage to present TaxCalc – 'The Future' followed by our Topical Tax Update presented by Rebecca Benneyworth.
The afternoon consisted of Raj Birk, our Sales Consultant giving a full overview of the range of products available to a practitioner and we wrapped up with motivational speaker Mark Lee on 'How to be more than just another accountant'.
The day also consisted of two breakout sessions giving the choice to attend either 'How to stay safe online' delivered by Steve Checkley and 'General Data Protection Regulation' delivered by Ian belcher, our Chief Information Officer.
Interested in attending a TaxCalc SmartPractice Seminar? Take a look at our video to see what others had to say about the day!
The next SmartPractice Seminar will be taking place in Worcester on Thursday 21st July. Reserve your place today to avoid disappointment.
Other venues are also available for 2016, visit our website for further details.
Print this article
Like
Chariot4Info and 1 other like this