Welcome to the TaxCalc Knowledge Base
TaxCalc MTD Solution
The Making Tax Digital solution.
Whether it's full bookkeeping or a box of records TaxCalc MTD has the solution.
When tax goes digital, be MTD-ready for anything.
For Accountancy Practices and Finance Professionals
We've created TaxCalc MTD, an integrated, flexible end-to-end accountancy solution.
Find out more
For the self-employed, landlords, partnerships and trusts with a trade
We've designed TaxCalc MTD CashBook, a beautifully-simple record-keeping solution.
Find out more
Remote Connection
This service will only work if you are already in contact with TaxCalc Support. It enables us to help you more effectively with certain problems.
Start session
HMRC Status Companies House Status
There are currently issues affecting the HMRC service which may prevent you from filing online. Click "More Info" for a full explanation.
There are no known issues affecting the Companies House filing service. If you are having problems filing online, please check our knowledge base above.
More info
Cloud Service Status
You do not have cloud or are not logged in... Status unavailable
Support: 0345 5190 882
Support hours
Support opening hours are from 9.30am to 5.00pm Monday to Thursday, and 9.00am to 5.00pm Friday, excluding UK bank holidays.
Address
Acorah Software Products Limited
Rubra One
Mulberry Business Park
Wokingham
Berkshire
RG41 2GY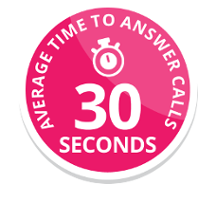 Throughout the year we normally answer calls within 30 seconds,
though this may be slightly longer in January.
Also we usually respond to emails within 1 working day.