TaxCalc Blog
News and events from TaxCalc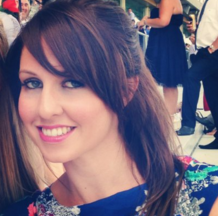 We're delighted to announce the official launch of TaxCalc SmartPractice Seminars!
Taking place in four locations across the UK, these unique seminars will be providing the perfect balance between topical tax issues and TaxCalc future developments.
We'll be discussing the new HMRC Digital Tax Accounts, the impact of the new Dividend Tax, Practice Development, TaxCalc Cloud Connect and much more!
Key reasons to attend:
Updates delivered by first class, industry recognised speakers
Director at TaxCalc and Chair of Accountants in Practice BASDA Forum Steve Checkley will be delivering an intensive update on the new HMRC Digital Tax Accounts.
Rebecca Benneyworth will be delivering a topical tax update focusing on the impact of the new Dividend Tax.
Professional mentor Mark Lee will be demonstrating how to stand out and be more than 'just another accountant'.
Learn how to use TaxCalc ClientHub to its full potential to enable you to run your practice as efficiently as possible.
We'll provide you with a certificate to claim CPD points!
Share ideas and experiences with fellow practitioners who face the same challenges as you during 2016.
Meet the team here at TaxCalc, chat to us about anything – we're all ears!
Reserve your place today at one of our four locations for £99+VAT.
We look forward to welcoming you to TaxCalc SmartPractice 2016! If you have any queries regarding the seminars, please do not hesitate to contact me at kate@taxcalc.com
Print this article
Like
K3Accounting and 2 others like this
CommentLog in
You must log in to comment.
K3Accounting
(6 years ago)
That's me booked for York, look forward to meeting you all there!
Comments are subject to house rules