TaxCalc Blog
News and events from TaxCalc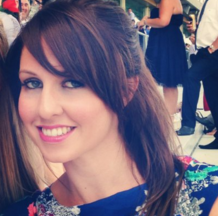 TaxCalc SmartPractice Seminars 2016 – bringing innovative thinking to your practice
At TaxCalc we are great believers in the value of innovation, especially in our rapidly-evolving, always-on digital world, where your clients and colleagues are rarely more than a few taps on a keyboard away.
We know that knowledge feeds innovation and better practices, which in turn helps to create a better, more efficient, and ultimately more successful accountancy practice.
Our SmartPractice Seminars are just one example of this commitment to supporting you, our customers by sharing our knowledge and providing information that actually makes a difference to your businesses.
The 2016 seminar series has now drawn to a close and proved to be some of the most popular we have ever run. Held in key locations all over the country, these informative, accessible events presented delegates with the perfect opportunity to master the finer points of TaxCalc's award-winning software, network with like-minded professionals and most importantly update their knowledge on pressing tax issues. For us, they proved an ideal occasion for meeting with both new and existing customers.
A wide range of topics were covered, the most popular of which were sessions on Making Tax Digital and our Client Hub Master Class. We received fantastic feedback from delegates with 94% confirming they would attend again, and 90% would recommend SmartPractice to other practitioners.
Here's what some of the delegates had to say about the day:
"One of the most informative seminars I've ever attended. Topical subjects combined with some insights into using the software that I've used for years."
"I enjoyed the day very much. The venue, contents, presenters and support staff made it very worthwhile."
"Very enjoyable experience from start to finish."
Of course the biggest topic on everyone's lips was HMRC's Making Tax Digital initiative. The buzz, the debate, the anxiety, call it what you will is gathering a head of steam. Rest assured, at TaxCalc our focus is to make the transition to digital tax as seamless, effortless and pain-free as possible both for you and your clients. We aim to take the lead in the digital tax revolution. Little wonder then that our focus for the 2017 SmartPractice series will be around this subject, with industry experts, education and guidance, technical support and product announcements that will provide all your digital tax answers.
Bring innovative thinking to your practice in 2017. Dates and locations of next year's series will be announced soon.
Print this article