TaxCalc Blog
News and events from TaxCalc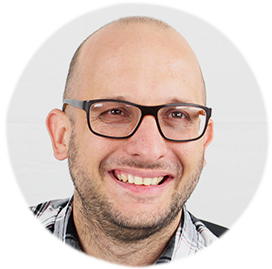 Meet the team - Martin Davey
Innovation in Practice, The Digital Tax People, passion, creativity, simplicity, fun, enjoyment, respect, to name just a few. Are they just words or do they mean something more? I've only been here a few months and have already seen first-hand how these descriptors make TaxCalc who and what we are.
Introduction…
Let me introduce myself as the newest member of the TaxCalc Product Team. I hope the next few minutes reading will give you just a little insight into my mind and what I hope to achieve.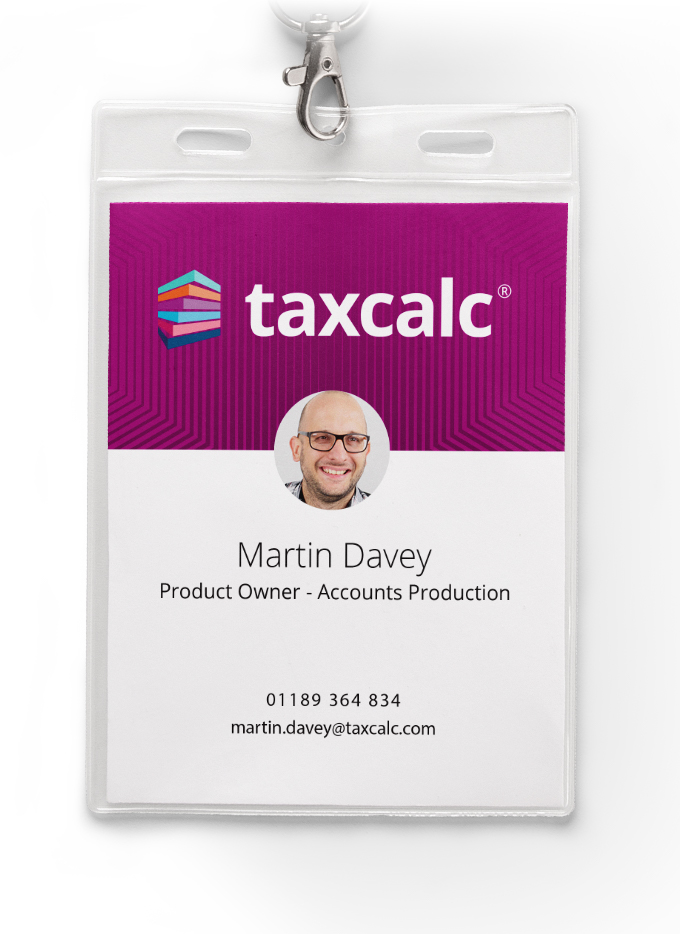 I arrived here at TaxCalc from another accountancy software company where I'd worked for 15 years.
I started in customer support, working through the business into engineering and product, ending my time as Principle Business Analyst and Product Owner of their Accounts Production suite.
I was extremely proud of my time there and what I had achieved. However, it was time for a change, a new challenge. Once I'd spoken to Steve and the TaxCalc team, the decision to join was easy (once I'd been offered the position of course!).
While I know it's going to take a while to settle into my new surroundings, I'm determined to do as much as I can to innovate our products and the way we serve our customers.
Compliance… a burden?
With compliance products, you could argue that innovation needs to take a back seat. But I don't believe this has to be the case. From my experience, if you have the right focus, the right plan and a dedicated and passionate team who want to do the right thing, compliance doesn't have to be a burden or a limitation when producing great products. We can use compliance as the fuel to the fire and with the right direction, that fire can grow into something spectacular.
Honesty is always the best policy…
From my time in support all the way through to being a product owner, one thing that I've lived by in that time is honesty. People make mistakes, you learn from those mistakes. Being honest breeds trust and respect and those are two crucial things that customers need to feel about a provider.
The future… Dream big, think small, act fast.
As a product owner, I believe strongly in having a vision, having a goal (preferably more than one) and having dreams. To dream big doesn't mean you have to try and achieve the unachievable, dreaming big is believing that anything is possible and taking small steps to achieve that dream. It's not always an easy option, but it's definitely the right option. Technology changes, people change, dreams change so being able to adapt and act quickly to change is just as important.
Who am I…?
So, if I haven't lost you already… I guess as with most bios I should give a little away about myself. I spent my first two months here at TaxCalc with one leg in a VACOped boot after rupturing my Achilles tendon playing 5-a-side, so I'm now officially retired. I have 5 ½-year-old twins and a 4-year-old so to say my life is interesting is probably due to all the medication I'm on. Do I watch TV? Paw Patrol, Peppa Pig and Dora the Explorer are not what I'd choose to watch, but what choice do I have? Pastimes? Picking up toys, cleaning the walls and taking small bits of Lego out of my bare feet. Oh, I do get to catch up with the weekend's football - on a tiny screen on my phone, at 11pm, with one eye open and a warmish can of 2-day old cider in hand while my better half is watching, on repeat, the whole series of Love Island on our nice, big, flat screen TV.
I'd love to hear from you…
I love software, I love innovation and I love knowing that what we do makes a difference. However, making a difference can't be achieved alone. At TaxCalc we're a team and that team includes our customers. I see a huge importance in listening to you the user and involving you where we can to help make software that works for you.
So now you know a little about me, I'd love to know more about you. If you have any feedback or suggestions that you would like to share, then please do get in touch.
Print this article