TaxCalc Blog
News and events from TaxCalc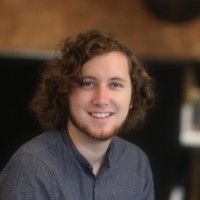 Holding COVID-19 to Account with Folding@Home and TaxCalc
At TaxCalc we've been working hard to play our part during the COVID-19 pandemic. Different members of the TaxCalc family have been doing projects to try and help the situation for others, such as 3D printing visors or sewing scrubs for the NHS. These projects, however, require machinery or at least some level of skill that not everyone has. Several people, however, have home computers that are sat doing nothing during the workday.
This is where Folding@home comes into play.
Folding@home is a distributed computing project for simulating protein dynamics. Simply speaking, it's a program installed on your computer that allows you to lend spare computing power towards research into a variety of diseases. As you'd expect currently, there is a program for COVID-19. Each task your computer is provided with will be given a point number depending on how hard it is. These are called Work Units. This score is tallied up over time and compiled on a leader board.
Folding@home can use both your computer's central processing unit (CPU) and graphics cards to do different tasks. This means that people who have computers made for gaming or video editing can produce lots of Work Units. All of this works in the background so does not need active management. Just install the software and get to contributing towards fighting COVID-19. Just remember to turn it off once you are ready to use that computer.
Some TaxCalc staff have been using their personal computer power towards this program. Whilst they are working on their work computers, their home systems or spare computers are in full swing helping the COVID project. Folding@home also allows people to join teams to work together and share an overall score. These teams can vary drastically. Some are online communities like the LinusTechTips team or others are large tech companies, such as NVIDIA.
This TaxCalc Folding@home team consists of the TaxCalc Team and other members of our community. Our aim is to have the TaxCalc Community working towards a joint goal. At this moment, we're ranked at 18316 in the world, which is really good for a team of just 10 people.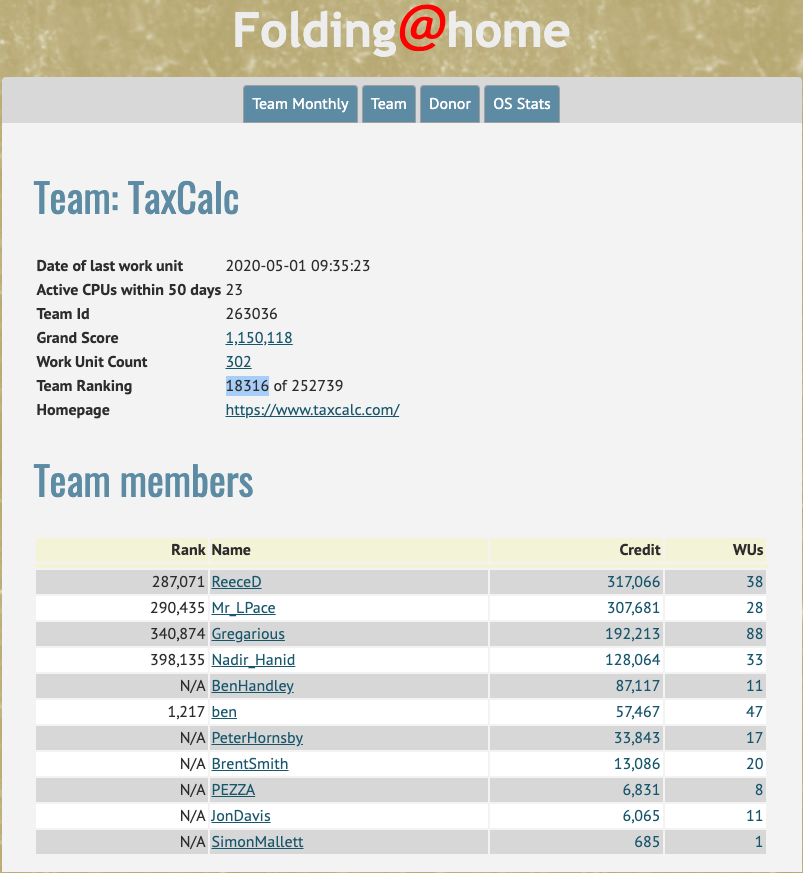 We have a number of other initiatives coming down the line, including 'From TaxCalc with Love'- our campaign to not only support our customers during such unprecedented trading conditions but to also show our support for the NHS, one aspect of which is trying to raise money to purchase raw materials to make visors, scrubs and scrub bags in our spare time.
Make sure you follow us on Twitter, LinkedIn, Facebook and Instagram to keep up to date with everything the TaxCalc family is doing.
And, if you have a spare computer, please join our team and help us hold COVID-19 to account. Let's see how high up the rankings we can get!
Helping in the fight against COVID-19 is really important to us here at TaxCalc and we appreciate all the support we are getting from our customers and the wider community:
From TaxCalc With Love GoFundMe
Print this article