TaxCalc Blog
News and events from TaxCalc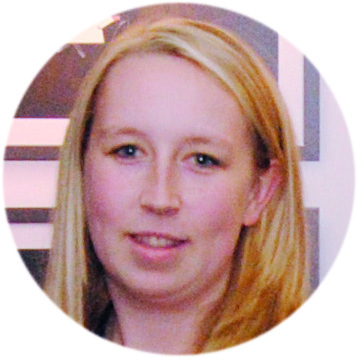 Customer Service at TaxCalc
At TaxCalc, we care about our customers and providing excellent customer service is at the heart of the business. HMRC wait times have been in the news a lot recently and of course it comes as no surprise to anyone that, during a recent Which? Survey, it was revealed that their average wait time between 25 September and 2 October 2015 was 38 minutes – and this wasn't even during January, the busiest time of the Self Assessment season!
A major issue for many is that even after being on hold for that long, you may not get through to the right person and need to be transferred to another department… and then you have to explain the reason for your call all over again. Of course, it's not just HMRC who are guilty of this, there are many other call centres who are known for their poor customer service too.
TaxCalc won the same customer satisfaction award for five years running and that's because we do things differently. Everything we do here is about our customers, from how the product has been designed to the processes in place.
With over 34,000 Individual and Business users of the software and over 5,500 accountancy practices, it has to be easy to use. How do we make this happen? We listen to our customers! Customer feedback is tremendously important to us and every suggestion is recorded, no matter how small.
It's also no secret that customers often don't want to ask for help in the first instance – everyone loves to have the satisfaction that they have managed to solve their query by themselves, so the software has been designed to assist this with:
Context sensitive help for boxes within the tax return.
Check and Finish messages to identify incomplete areas.
A 'Tax tips and planning' area to identify where tax savings could be made.
We also have a comprehensive Knowledge Base on our website, which is managed by the Support team. We keep this updated with answers to common questions, meaning that you may be able to find a solution without needing to contact us (and also outside of our support hours).
So on the occasion where a customer still needs to contact us, we don't want to make it difficult for them. They shouldn't have to pick from a list of telephone numbers or have to select different options on the phone to talk to us – we have one contact telephone number for our single Support team, who are able to advise on the full suite of products that we offer! On average, throughout the year, our call wait time has been less than 60 seconds – even during January 2015, when the average wait time was just 57 seconds. We also won't cut you off when our lines close!
We routinely score extremely highly in customer satisfaction surveys*. This is because our team are knowledgeable, friendly, helpful and understanding.
You can find our contact details, and our Christmas and January support hours, at www.taxcalc.com/contactus.
* This is measured through a Net Promoter Score, which is based on a survey that asks customers how likely they would be to recommend us. A score of 50 is considered world class… and we are currently scoring in the 90s.
Print this article