TaxCalc Blog
News and events from TaxCalc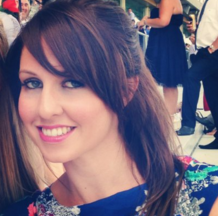 Come and say hello at ICAEW 2016
We're sponsoring and exhibiting at The Practice 2016 ICAEW Conference in London on 17th and 18th November 2016. If you can make it, we'd love to catch up with you. We'll be there on both days to answer any questions and talk you through the latest products, features and updates in the TaxCalc suite. As ever, our focus is on providing you with innovative solutions that help you create a sustainable, efficient and more successful practice.
The conference offers a range of in-depth technical updates such as tax, regulation and accounting standards. Alongside this is a program of concurrent sessions delivered by inspiring speakers designed to challenge the way practitioners think about running their business and create the best service for their clients.
Day one deals with essential commercial issues such as how to discover your USP, competitively price your services and harness the power of social media to improve your brand and client communications. You'll also look at regulatory issues and how to tackle them, to support practitioners just setting up or in the early stages of running a practice.
Day two will concentrate more on established practices and sole practitioners. Sessions will cover employment law; positioning yourself as a business advisor and how to stay cyber secure. You'll find out how to maintain your current client base by supporting clients in both their personal finance and business needs. Vitally, you'll also learn how to grow your practice by adopting new technology that drives efficiency and enables you to widen the portfolio of services you offer to clients.
If you haven't already booked, just click here to find out more.
Print this article