TaxCalc Blog
News and events from TaxCalc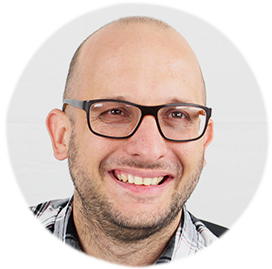 How our latest Accounts Production updates will add zip to your practice
After picking up the trophy for best Accounts Production software at AccountingWEB's Software Excellence awards 2017, we didn't want to rest on our laurels. In fact, we've been busy improving TaxCalc Accounts Production further still to help you stay compliant and increase your efficiency. We're delighted to share our latest updates with you here:
A refresh of the styling within Edit Notes
New quick filter and access options
Improvements to Admin level notes and disclosures
Additional statement preferences for FRS 102 1A
Plus, many more…

A fresh look to Edit Notes and some nifty filters
We continually review the look of our products and listen to feedback from our users. This has led to a style refresh for menu trees within some areas, most notably Edit Notes which also includes new smart, quick filter options. The addition of these allows quick reference to what can and can't be included within the Financial Statements and provides a confirmation as to whether a note should be included or not.
We hope that these options give some peace of mind and make the production of accounts even easier!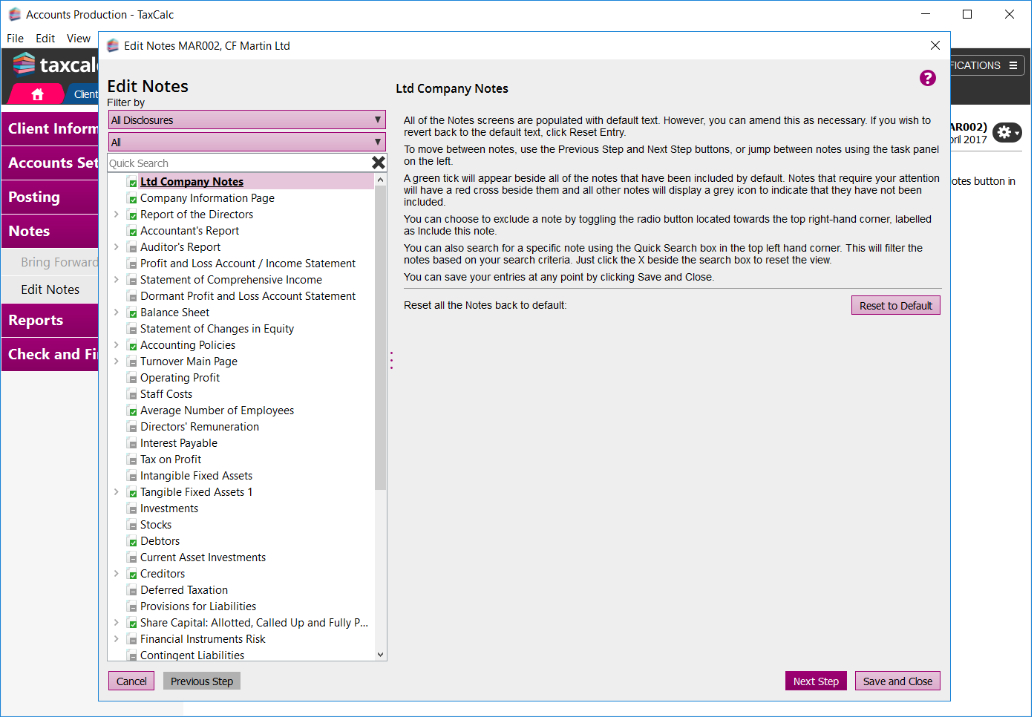 Admin – Notes and Disclosures
Now it's possible to set or update default text globally for accounting standards FRS 102 1A and FRS 105. TaxCalc provides default text for many of the notes to the accounts which can be edited on a client-by-client basis. Under admin default, text can be changed or set where no default exists. This is then applied for all new accounting periods, or where reset entry is selected on any existing note. You'll find these under Admin > Customise Accounts > Notes and Reports.
Should you require the same or similar note for a number of clients, you now only need to enter it once, we'll do the rest!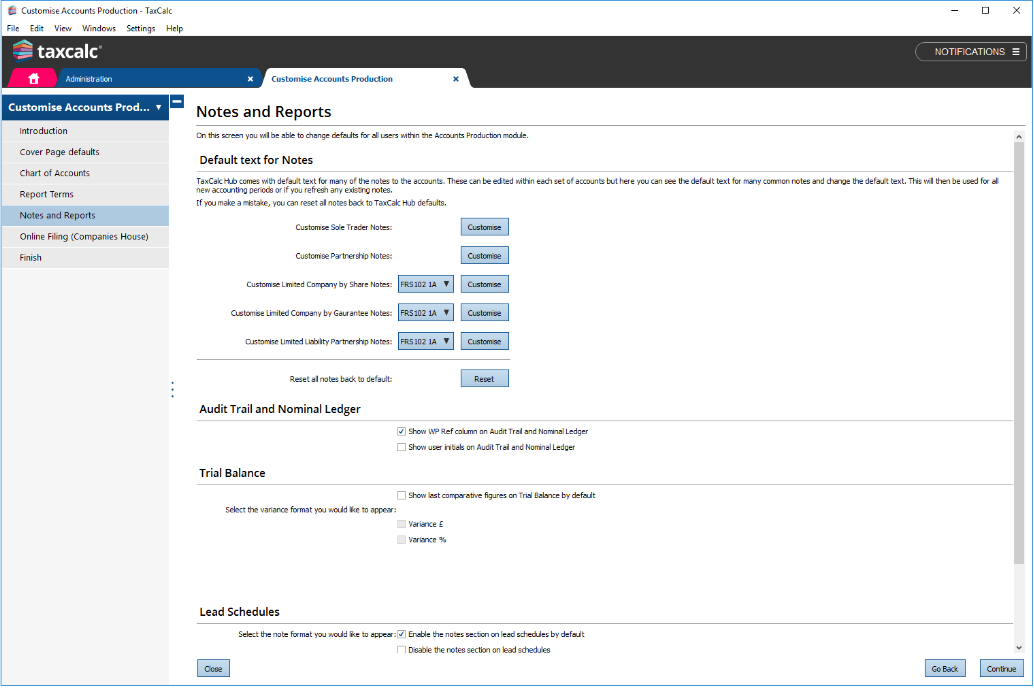 Additional statement preferences for FRS 102 1A
We want to make sure that we cover as many bases as possible where options allowed by legislation and reporting standards are concerned. Which is why you can now generate abridged accounts, a statement of income and retained earnings - or a single statement of comprehensive income. You'll find these under Accounts Setup > Accounting Standards/Statement Preferences.
Although these preferences are optional and not so commonly used we hope they provide the flexibility and choices you and your clients require.

And there's more…
Keeping up the theme of speed and efficiency, we've also enabled you to attach accounts to a tax return or send to Companies House directly from within the reports themselves. In addition, you can now bring forward opening balances and notes at the point of creating a new accounting period.
We hope, as they say, that every little helps, and you'll soon be completing accounts quicker than ever.
This latest release of Accounts Production includes many further improvements. For full details of the latest updates, you can read our release notes here.
As always you'll get a notification inside your TaxCalc application, so don't waste any time and update today!
Feedback
We listen very carefully to our customers' comments and continually look to improve everything we do. If you have any feedback whatsoever, we'd love to hear from you.
Any thoughts? Let us know your thoughts below.
Interested in other TaxCalc products? Take a Trial today.
Print this article