TaxCalc Blog
News and events from TaxCalc
What do accountants really think about advisory?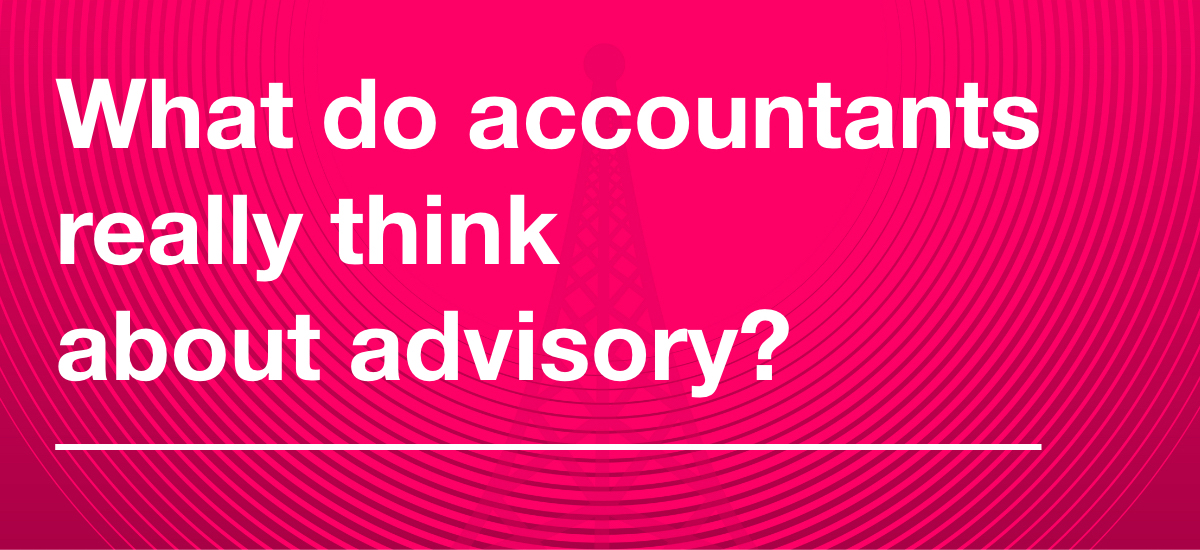 Last month, we surveyed over 300 firms across the UK, asking how practitioners felt about the value of compliance and how keenly they were adopting 'advisory' services.
The aim was to understand how well the 'advisory is the future' message that's been broadcast to firms for the past twenty years or so has resonated – that the traditional model of selling compliance services (those which focus on historical data and the reporting regulations that surround them) should be de-emphasised as a source of revenue in favour of proactive 'advisory' services.
The results are in – and reveal a profession that still seems to be somewhat conflicted about the subject.
To be clear the vast majority of our respondents claimed to serve between 50 and 500 clients so we are not looking at a full sample of the market.
Key Survey takeaways
While 50% of respondents suggested that they do not currently offer any advisory services, 7% suggested that they offer a blend of compliance and advisory (only 3% suggested that they derive the majority of their income from 'advisory'.
85% of respondents agreed that 'compliance is, and will continue to be, the cornerstone of accounting'. Only 6% disagreed with this statement.
However, 60% of respondents agreed that providing a purely compliance service would become unsustainable in the foreseeable future. Only 17.5% disagreed with this statement.
Moreover, 68% suggested that they would like to offer more proactive, advisory services in the future.
So, what does this tell us?
On the surface, accountants absolutely see the continued importance of compliance at the centre of the services they provide. But the lure of providing more (potentially) lucrative advisory services is clearly very much in the picture.
However, for me, this raises some more profound questions.
The first question is how compatible these two visions really are. If the concept of advisory is the automation and reduction of bookkeeping, accounts production and tax filing and its replacement by forward guidance, my concern is, can you really focus on both at the same time? New technology may be accelerating compliance but in doing so is it limiting the opportunities for accountants to practice their craft?
Secondly, I have to question what kind of advisory service is really being offered. Many firms I speak to describe advisory as responding to questions about business incorporation or tax allowances. This does seem to be a far cry from the business planning and profitability analysis that has been widely prescribed by pundits and practice development coaches in the media.
And thirdly, the question of charging needs to be asked. Providing an 'advisory' service which involves reacting to client questions as part of a fixed fee for a basket of services is not the transformational process that meets the challenge of eroded compliance fees. Firms may be making their service more sticky by offering words of advice but the business model change that they may be looking for is not going to happen without a clear pricing structure.
But going back to my original premise, all of the firm owners I've spoken to regarding this survey have made the point that compliance is the foundation of all the other services they might provide. As automation frees up time and resources for accountants to do more, let's make sure that it doesn't undermine those foundations.

See how much you could save
Whether you're just getting started in practice, or an established firm
see how much TaxCalc could save you.
Learn more
Print this article