TaxCalc Blog
News and events from TaxCalc

About the COVID-19 VAT deferral 'New Payment Scheme'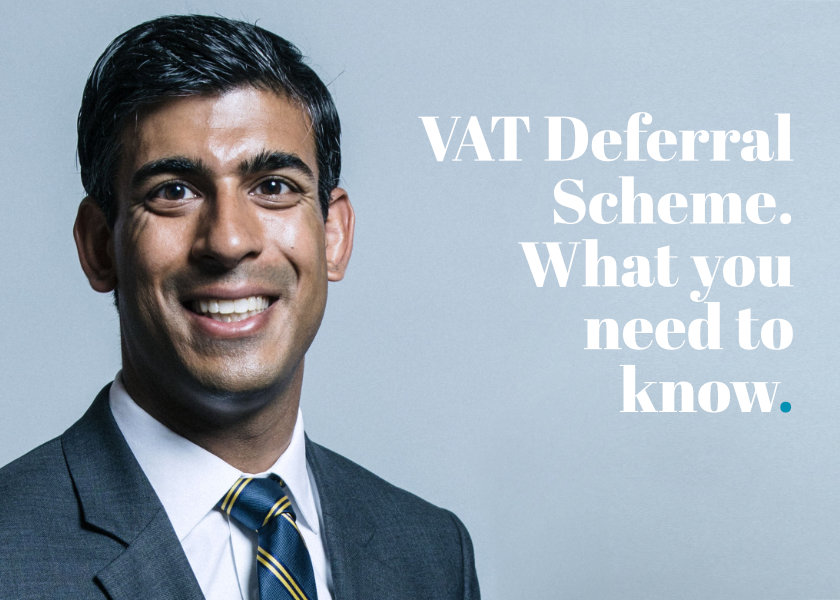 On 24 September 2020, the Chancellor Rishi Sunak announced the 'Winter Economy Plan' – a series of measures to continue assisting businesses and employees amid the current pressures caused by COVID-19.
Among those measures was an update to the VAT Payments Deferral Scheme. This allowed businesses to defer payment of any VAT liabilities that fell due between 20 March 2020 to the 30 June 2020 until 31 March 2021. The scheme ended on 30 June 2020.
An example of how the previous VAT Payments Deferral
Scheme worked
£12,000 due on the 07/05/2020
The £12,000 due was automatically deferred until the 31 March 2021 under the current scheme.
What happens under the 'New Payment Scheme'?
The 'New Payment Scheme' offers businesses the opportunity to spread the outstanding amounts over the 2021/22 financial year, rather than paying the full amount on 31 March 2021. The amount owed will be spread equally over 11 payments.
Unlike the original deferral scheme, the 'New Payment Scheme' will not be applied automatically. Businesses will need to opt-in to the scheme.
HMRC expects to put a process for this in place early in 2021, so keep an eye out for further announcements. All businesses that deferred a payment will be eligible for the extension.
TaxCalc VAT Filer for Business
Please note. You still need to declare your VAT as and when you would normally. And the good news is that TaxCalc VAT Filer for Business makes it easy to do this. The software also features the ability to 'Fetch' all payments and liabilities submitted under MTD for VAT directly from HMRC. That means you can see the amount that's still outstanding, to help you keep track of your liabilities and plan accordingly.

VAT Filer for Business
File your clients' VAT returns to HMRC using both the Government Gateway and the MTD for VAT service for MTD registered clients.
From £21.00
Learn more

The Winter Economy Plan
To find out more about the other measures announced in the Winter Economy Plan, please take a look at our blog post.
Read more
Print this article