TaxCalc Blog
News and events from TaxCalc
Articles containing the tag "Penalties"

HM Revenue & Customs (HMRC) has confirmed that their new points-based penalty regime will come into effect from 1 January 2023 and will apply to both Making Tax Digital (MTD) for VAT as well as MTD for Income Tax Self Assessment (ITSA). Their stated aim is to make penalties simple, fair and effective but, as the arguably illustrious ageing rocker, Meat Loaf, might say, "Two Out of Three Ain't Bad".
Read more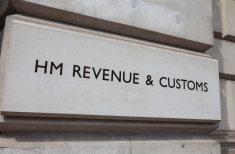 Back in February of this year, HMRC kicked off a public consultation on the penalties it issues to taxpayers and the reasons why. It's highly likely that the UK tax regime will become more automated in the coming years and with it, so too will be the application of penalties.
Computers need rules to apply. But what should the new rules look like?
Curiously, the document showed that HMRC wanted to make itself look more fair in how penalties were determined and applied, rather than the hard-and-fast approach taken today.
Read more