TaxCalc Blog
News and events from TaxCalc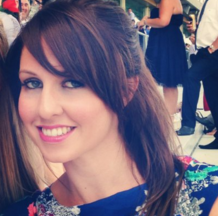 Supporting the work of the STEMettes
STEMettes is a fantastic organisation that encourages the next generation of females into science, Technology, Engineering and Maths.
TaxCalc's very own Cloud Infrastructure Engineer Jen Loveday attended the STEMettes MonsterConfidence event in Cardiff this week in celebration of Ada Lovelace Day and International Day of the Girl Child.
The event was part of the nationwide tour reaching out to young women, giving them a chance to build mentor relationships and gain industry-specific advice from those whose footsteps they hope to follow.
Monster provided career workshops on CV writing, interview techniques and mentoring schemes. Jen contributed with stories of her 18-year career in the technology field; provided one-to-one careers advice, confidence building and communication tips, and participated in the panel talk discussing the real-life experiences of working in a STEM field.
It was a fantastic day full of joyful mutual inspiration and motivation. Jen looks forward to continuing her volunteer work with the STEMettes helping the country's young people by contributing her skills to their next hackathon event.
Click here to find out more about STEMettes.
Print this article