TaxCalc Blog
News and events from TaxCalc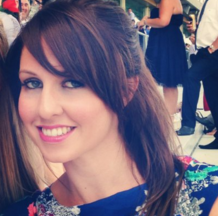 We are delighted to attend Accountex for the 5th year running!
Held at ExCel London on 11th and 12th May, Accountex is the largest, independent, cross-sector supported event in the UK's accountancy industry.
Come and say hello to the TaxCalc team on stand A164 and find out more about TaxCalc CloudConnect.
Don't miss Steve Checkley, our Commercial Director, who will be speaking on both days in the Practice Growth and ATT & CIOT Tax Theatres. Steve will be taking a look at HMRC's Digital Strategy and what every practitioner needs to know.
Enter our prize draw to be in with a chance of winning a FREE 12-month licence for both our tax and accounts production software. To enter simply sign up for a trial, or if you're already a TaxCalc user, simply leave your business card with a member of the team.
Order your FREE Accountex tickets today. We look forward to seeing you at stand A164!
Print this article