TaxCalc Blog
News and events from TaxCalc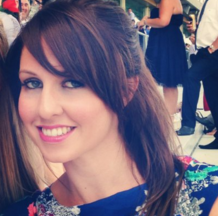 TaxCalc SmartPractice Seminars 2016
Keeping up with the latest tax announcements in a rapidly evolving digital world can often feel like a job in itself.
Wondering how up to date your own skills and knowledge are? That's where TaxCalc are here to help. We'll be running four seminars during 2016 to bring you up to speed on everything tax.
We'll be discussing the new HMRC Digital Tax Accounts, Practice Development, General Tax Updates, the Impact of the new Dividend Tax, TaxCalc Future Development and much more.
With speakers lined up such as Mark Lee, Rebecca Benneyworth, Ros Martin and members of the TaxCalc team, it's a day not to be missed!
The official launch will take place mid March. If you're already a TaxCalc practice customer you'll receive an early bird email to secure your place, containing everything you need to know from location, agenda and cost.
We look forward to welcoming you to one of our venues in the near future. If you have any queries regarding TaxCalc SmartPractice 2016 please do not hesitate to contact me at kate@taxcalc.com
Print this article
Like
K3Accounting and 5 others like this