TaxCalc Blog
News and events from TaxCalc

Windows XP and Security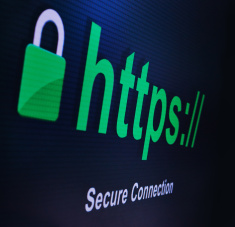 We recently made the announcement that we would be withdrawing formal support for Microsoft Windows XP on 1 March 2016.
Unsurprisingly, we received a small amount of correspondence from customers on this. As an operating system that will, by next March, have seen some 15 years of service, a handful found our announcement to be somewhat of a blow. Others, however, were more philosophical and accepting that this was an inevitability, especially since Microsoft themselves retired the operating system in April of last year.
Since then, Microsoft haven't been providing security or other critical updates. This has had a knock on effect with the number of customers using the operating system and, indeed, we've seen a rapid reduction in the number of installations running on Windows XP.
We knew that this was coming. We also knew that customers would also be keen to try other operating systems, including the Mac OS and Linux. We didn't want to lose anybody, so built and released the Mac version of TaxCalc in 2013 and a version for Linux earlier this year. As Windows XP numbers have decreased, our Mac and Linux customer numbers have been increasing.
Old web browsers are next
You may also have seen a recent email from us regarding something called Secure Sockets Layer version 3, or SSLv3 for short. SSL is a security standard that is used in the encryption of data between your computer and a remote server. You'll often see it in action in a web browser, being the padlock icon that's shown whenever you're connected to a secure web page.
As Windows XP numbers have decreased, our Mac and Linux customer numbers have been increasing.
Many online systems are now ending support of SSL in favour of a more modern and secure standard called Transport Layer Security or TLS for short. SSL and TLS are not just technologies that are found in web browsers but also in applications like TaxCalc, which talk to remote servers over an encrypted channel.
We actually upgraded TaxCalc to TLS in 2014 but since our software is not a web browser, we could effectively bake this standard into our code. However, older web browsers, such as Internet Explorer 8 (the most recent version that Windows XP supports) simply do not support TLS. As such, over time, it won't just be HMRC that will be leaving SSL behind but also banks and online retailers.
And this led to the announcement by HMRC that after 30 September, a taxpayer will no longer be able to log into their website if their browser does not support TLS. If you're using Internet Explorer 8, you may therefore find that TaxCalc will still file your tax return but you'll be unable to log into the Government Gateway to make an online payment.
To find out whether your web browser supports TLS, you can found out at www.howsmyssl.com.
Print this article