Meet the Innovators in Practice
Overview & key speakers
Meet TaxCalc, the Innovators in Practice, at the UK's largest accountancy exhibition and conference, Accountex. For the past 12 years TaxCalc has led the way, creating award-winning, feature-rich tax and accounting software. Innovation in Practice is a byword for always seeking better ways to support our customers.
Event details
Event date: 10-11 May 2017
Venue: Excel, London
Expected No. of delegates: 7000+
£0.00
16 - 17 NOVEMBERICAEW Practice 2017
Overview and key speakers
ICAEW's annual must attend conference and expo for accountancy practitioners provides a range of focused technical updates on issues such as tax, regulation and accounting standards.
Day One
Day One conference introduction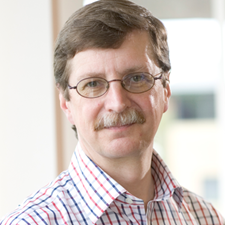 Paul Aplin
Vice-President, ICAEW
Day Two
Tax Update - MTD and the 2017 Budget
Rebecca Benneyworth
Director, Benneyworth Training
Event details
Event date: 16 - 17 November 2017
Venue: London EC1A 4HD
Expected No. of delegates: TBC
From £165.00
+ VAT per person
Following the 2017 Budget announcement, tax expert Michael Steed will explain the impact of the latest taxation changes and review key areas from last year's Autumn Statement. All our events have interactive sessions, giving you plenty of opportunity to ask questions and learn more about what tax issues will effect your clients.

Topics covered include: personal and business tax, capital allowances and taxation, VAT and tax administration problem area.
Event date: Various
Venue: Various
Expected No. of delegates: 100