Tax and accountancy software
that works for you
Say hello to TaxCalc
For over 10 years, we have been supporting taxpaying individuals, business owners and accountancy practices with a comprehensive and modern range of software. Find out why more and more people are switching to TaxCalc.
Introducing TaxCalc MTD.
The MTD Solution.
We work hard to make the complex simple. We've done it before, and now with the advent of Making Tax Digital in 2018, we've done it again.
For professionals we've created TaxCalc MTD, an integrated, flexible end-to-end accountancy solution.
For landlords, business owners and individuals we've designed TaxCalc MTD Cashbook a beautifully-simple record-keeping solution.
When April 2018 comes, be MTD-ready for anything. Find out more today.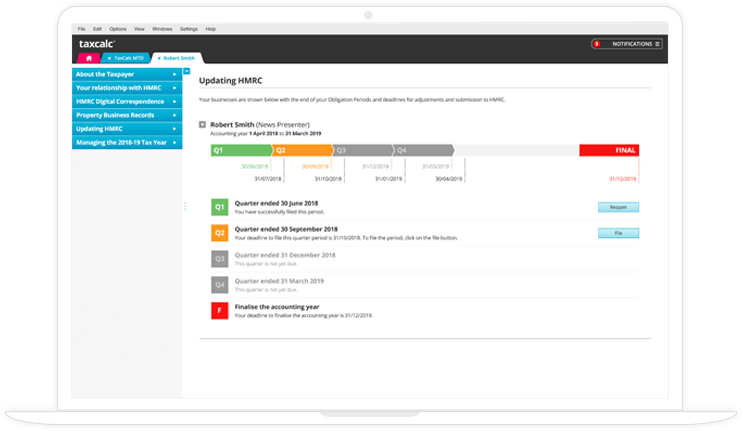 Products and services for tax payers and their advisors
Accountancy Practices
and Tax Advisors
Integrated products and services for accountants, tax
advisors, law firms and other finance professionals.

Available for Windows, Mac and Linux
Learn more
Take a trial
Individuals and the
Self-Employed
Easy to use tax software for individuals and the self
employed. Prepare your returns in minutes, not hours!

Available for Windows, Mac and Linux
Learn more