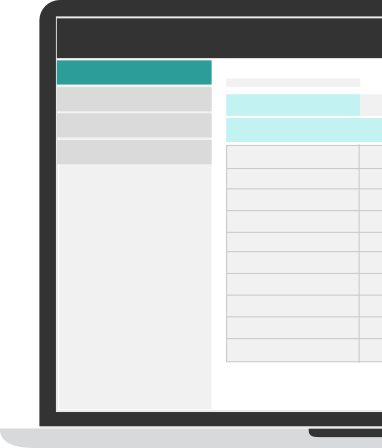 Making Tax Digital for Income Tax
We are HMRC-recognised for developing MTD Income Tax Self Assessment software.
As well as Making Tax Digital for VAT, HMRC are also concentrating on Making Tax Digital for Income Tax.
How does it work?
As with MTD for VAT, one of the main requirements of MTD for Income Tax is the necessity to keep a digital record of income and expenses. This can still be via a spreadsheet, as long as the data is imported digitally into the software used to send a summary of income and expenses to HMRC.
A summary of income and expenses must be sent to HMRC every three months. Using the information that has been sent, HMRC can then provide an estimate of the tax liability. A final report needs to be sent to HMRC, which confirms the income and expenses of the accounting year. At this point, a claim for allowances and reliefs can also be made and a final tax calculation obtained.
Although there is an obligation to send income and expense information every 3 months, it is possible to send an update to HMRC more often, for example, if a more up-to-date tax estimate is required.
What is TaxCalc doing to help businesses?
We are actively working on solutions, as recognised by HMRC, to make the transition into MTD for Income Tax as seamless as possible. Initially we will be providing a method to submit your periodic updates to HMRC and enhancing the range from there. We are also keen to develop transactional record keeping, in time, as a solution for the digital record keeping requirements to assist in the submission of quarterly updates to HMRC.