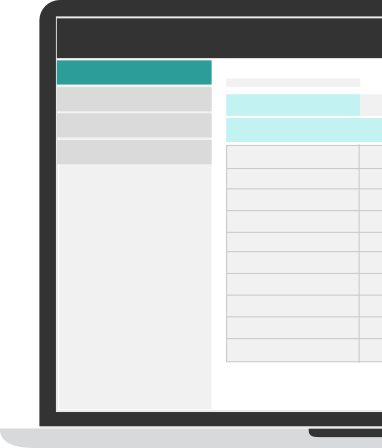 Digital Record Keeping
One of the main aspects of MTD is that digital records need to be maintained.
There's been some confusion about what 'digital record keeping' actually means. Many businesses already keep digital records, either by spreadsheet or via a software solution. Both of these are still acceptable forms of digital record keeping.
You don't need to keep digital records on just one piece of software. You can use multiple software solutions or use a mix of spreadsheet and software solutions. But, if information is shared between applications, the information must be exchanged digitally. This can be via an API (Application Programming Interface) or via a digital import/bridging link.
You may wish to ask your accountant for advice on how to keep digital records. If you don't have an accountant, you can keep your own digital records and file your own VAT submissions using TaxCalc VAT Filer for Business.
The advantages of digital record keeping
All businesses can benefit from using software or spreadsheets to keep digital records.
Not only can this help you run your business more effectively, it can also:
Reduce avoidable errors that can occur when manual calculations are performed, or information is transposed by hand
Reduce the risk of unwelcome and costly HMRC compliance interventions
Keep your records up to date if you have an electronic copy of invoices and receipts
Make it far easier to share your records with your accountant/agent, saving both time and costs, and allowing you to focus on growing your business.
What type of software should I use?
You don't need to use a 'cloud based' application. As long as the information is recorded electronically and any shared information is transferred digitally, the application can be desktop-based, i.e. held on a local machine or network.
You don't need to use the same software as your accountant. But any information that's shared between yourself, your accountant and HMRC must be made digitally.

Submitting VAT digitally
We recommend you use TaxCalc VAT Filer for Business
From £21.00 (inc. VAT)
FIND OUT MORE
or email our Support Team at support@taxcalc.com