TaxCalc
iXBRL Conversion Service
For Windows and Mac
Retirement of theTaxCalc iXBRL Conversion Service
TaxCalc iXBRL Conversion Service was retired on 30 November 2016.
Are you an accountant?
TaxCalc Accounts Production has been designed with iXBRL in mind. Built to be easy to use, the software can produce iXBRL compliant accounts for a range of disclosure formats e.g. FRS102 for small companies, FRSSE 2015 and Micro Entity accounts.


Any unused iXBRL conversion credits can be offset against the purchase of TaxCalc Accounts Production.
Non-accountant customers
For all other customers, if you have remaining credits on your account, you can offset these against your future TaxCalc software purchases. If you have any questions regarding this announcement, please contact our sales team on 0345 5190 883 or email us at sales@taxcalc.com
TaxCalc iXBRL Conversion Service in action
We pride ourselves on delivering high quality and easy to use software. Please click on a screenshot below to
see how you use TaxCalc iXBRL Conversion Service and see how easy it is to produce iXBRL tagged accounts.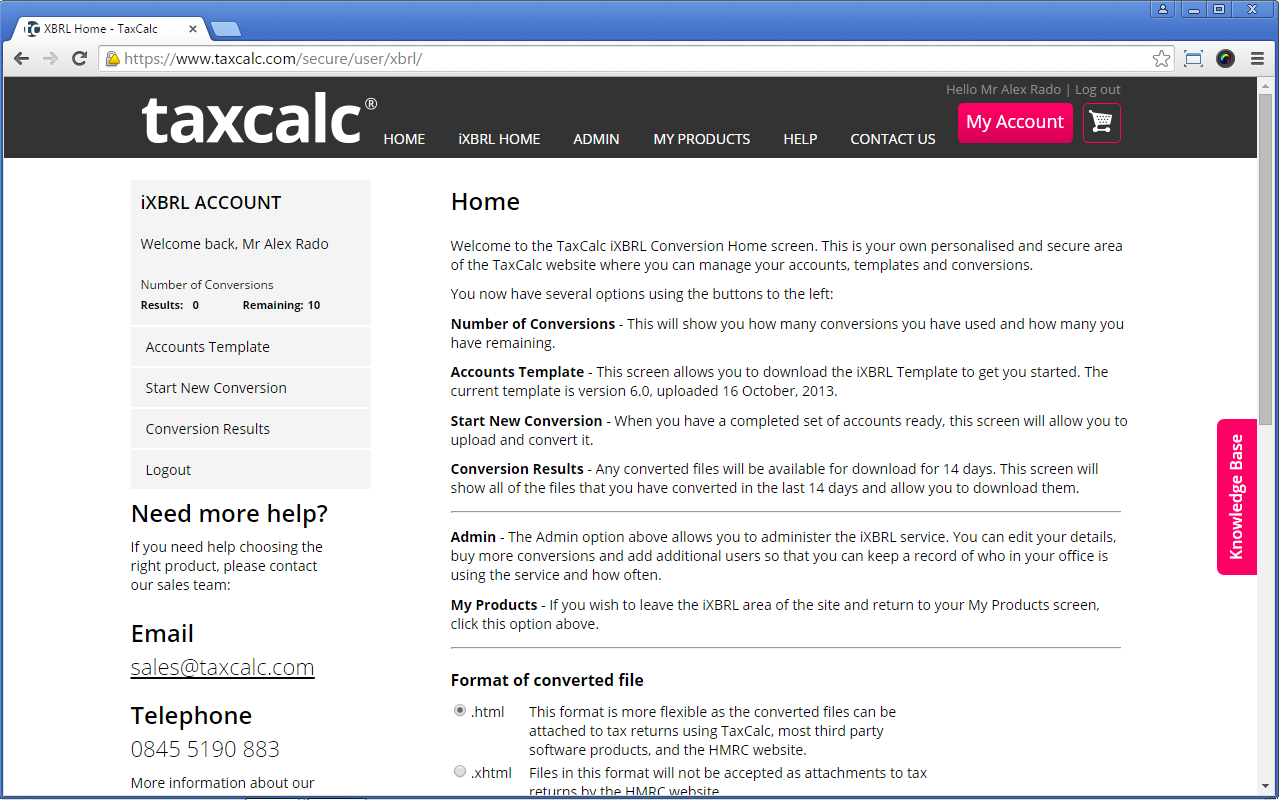 You access TaxCalc iXBRL Conversion Service from within the TaxCalc website.
The Home screen provides instructions and is where you will choose your output format: .html or .xhtml.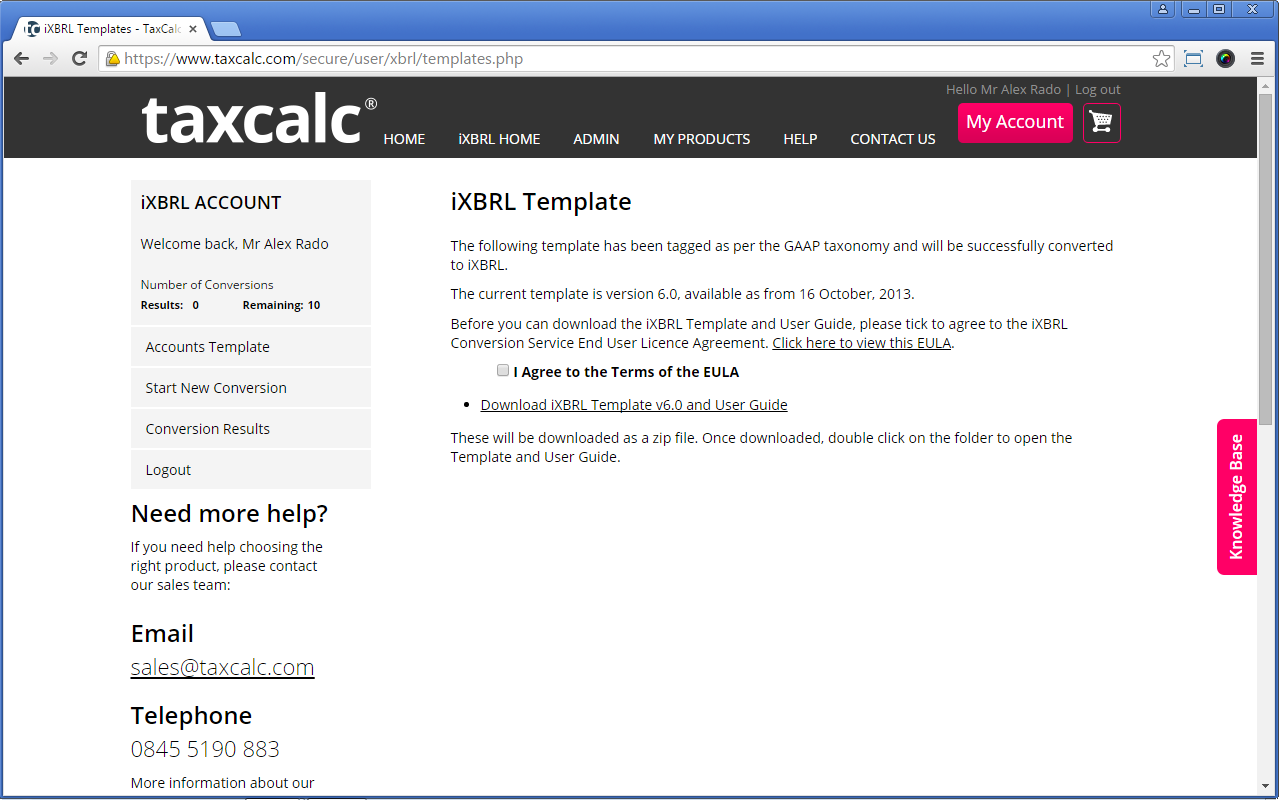 The TaxCalc website is where you will find the latest version of the iXBRL template.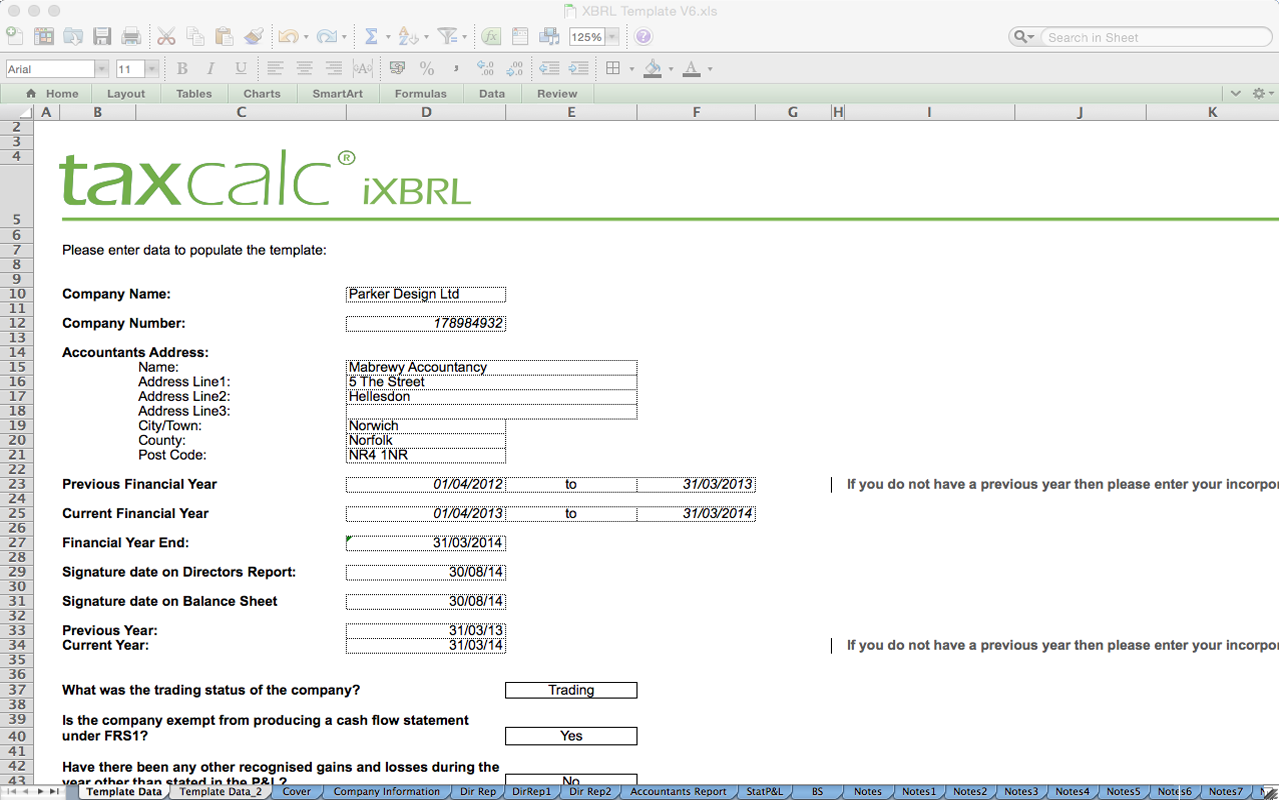 Fill in the template with the full accounts for submission to HMRC.
Any lines that you don't need are simply hidden, rather than deleted.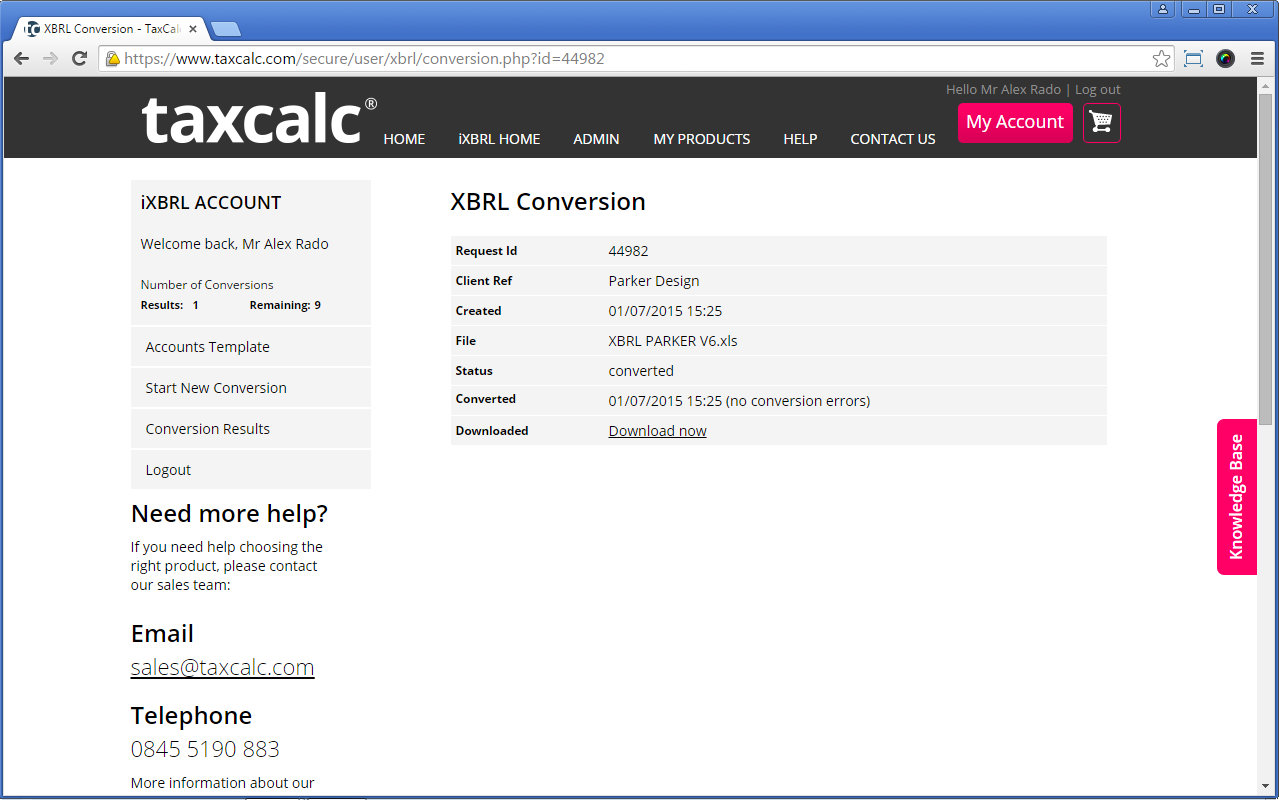 The Microsoft Excel file is uploaded to our site for conversion.
Any issues during conversion are brought to your attention.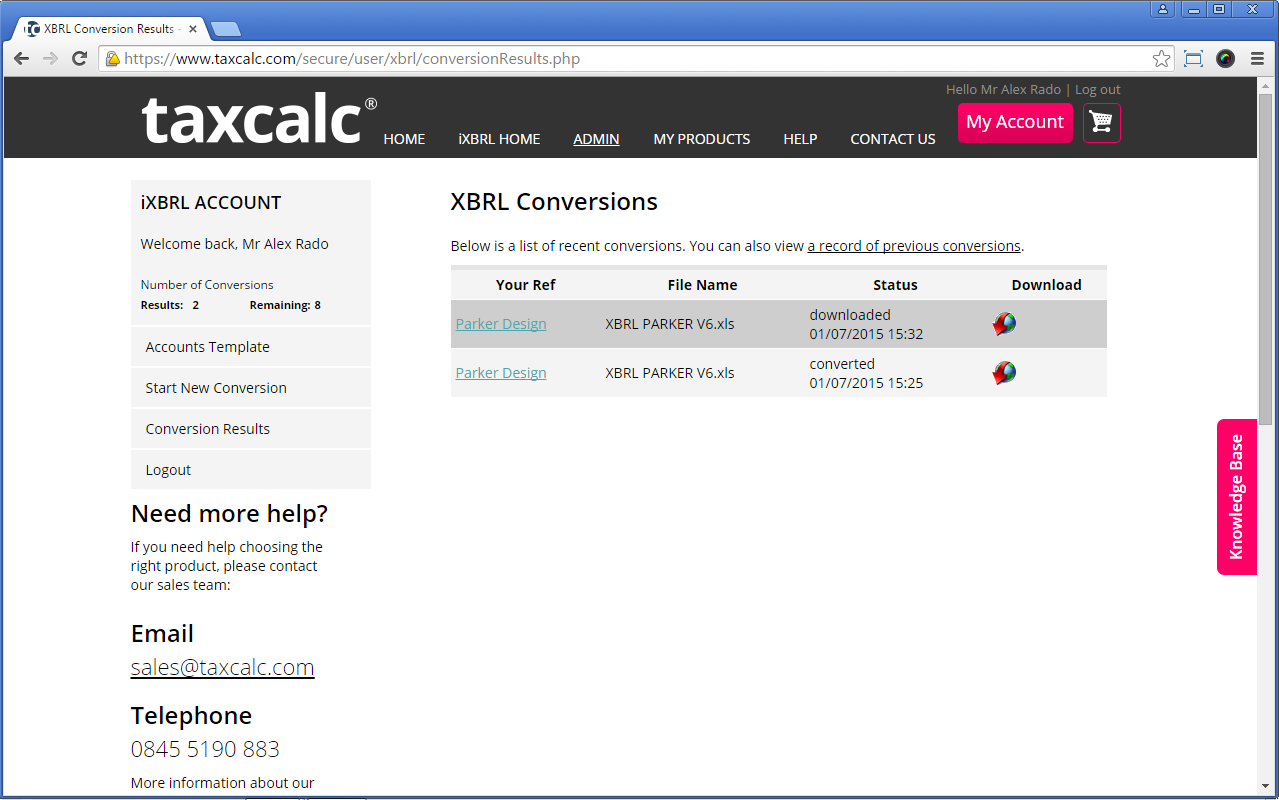 Conversion results are stored for fourteen days before being deleted from your history.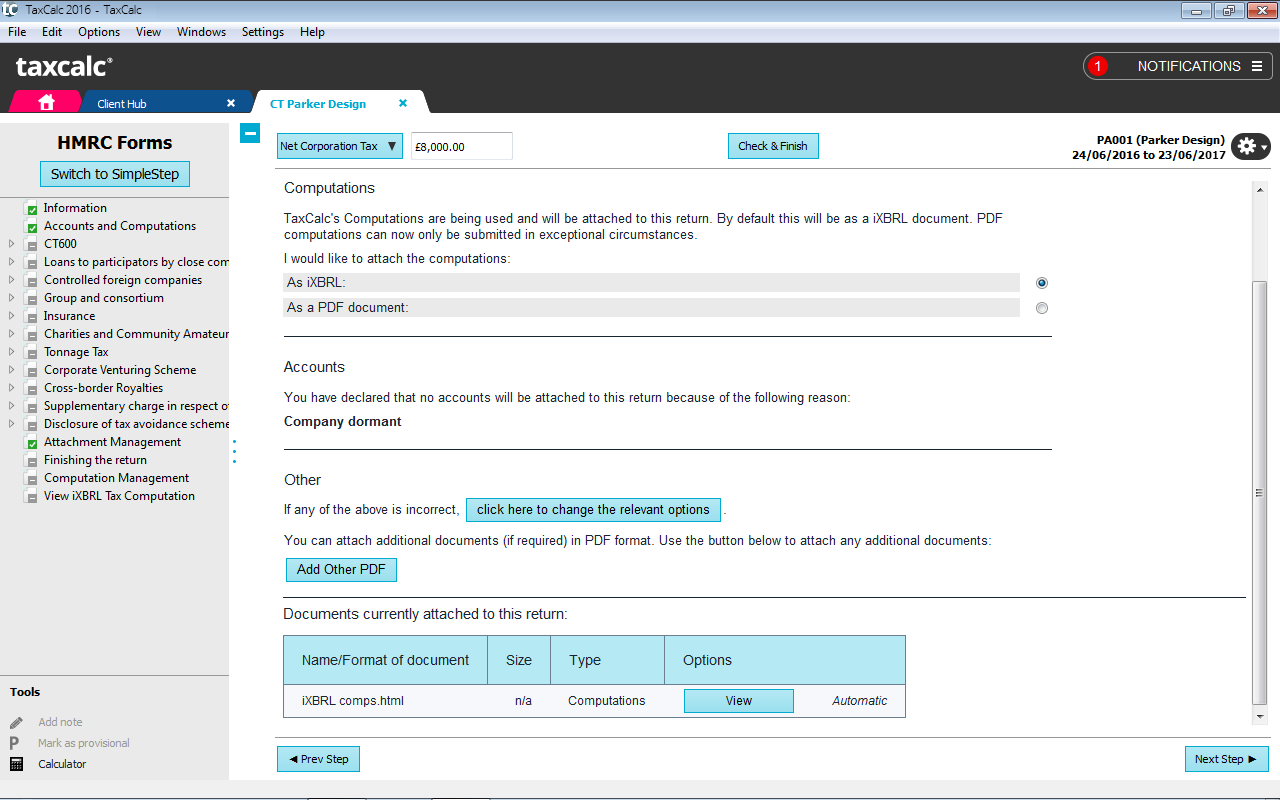 The iXBRL file can then be attached to your Corporation Tax return (TaxCalc CT Unlimited shown for illustration).